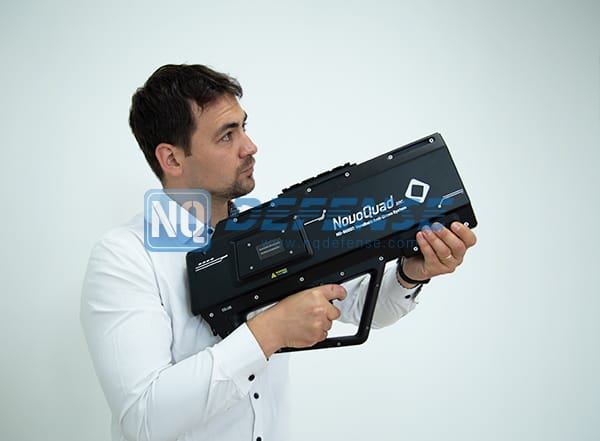 At the end of May 2023, our valued local partner introduced our ND-BD003 Handheld Anti-Drone System to an end user in Mexico. During the product demonstration, the system's advanced features and performance were presented.
The ND-BD003 is an advanced portable drone jammer equipped with a built-in RF detector, allowing not only for jamming capabilities but also for detection. This handheld system eliminates the need for external detectors, ensuring convenience in executing security tasks. In addition to its reliable detection function, it also offers effective jamming performance.
This anti-drone gun covers a wide jamming frequency range, and specifically, the user-defined jamming frequency band (0.4-2GHz) is designed to effectively counter drones in different application scenarios. Its broadband design enables coverage of the 0.4-2GHz frequency band through broadband digital sweep source and wideband power amplifier. The detailed presentation successfully provided a clear understanding of the ND-BD003 to the end user, showcasing its features and capabilities.