ND-BD003 Handheld Anti-Drone System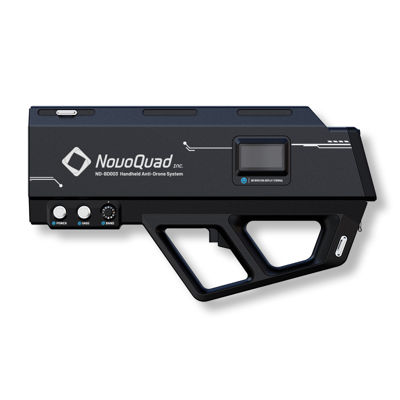 ND-BD003 Handheld Anti-Drone System integrates detection, countermeasure, display, control and power supply all in one. The traditional portable jammer can only rely on human visual searching for drones, which is a large workload, and easily misses the target. However, this anti-drone jammer with integrated detector is specially designed to solve this problem.
With small size, light weight and good mobility, the system is suitable for low-altitude protection tasks for important meeting, large event and daily patrol in fixed places. It could be interconnected with anti-drone command platform via wireless network at multiple levels, and combined with other anti-drone devices for cooperative deploy and operation.
This product is available in our Sample Promotion Program with extremely favorable price now.
Detection frequency band
2.4GHz, 5.8GHz
Jamming frequency band
900MHz, 1.5GHz, 2.4GHz, 5.8GHz

The frequency band can be defined by software, and each frequency band can work or shut off independently.

Effective detection distance
≥1.5km
Effective interference distance
≥1km (0.1W radiation source)
Interference to signal ratio
<10:1
Duration
≥1h
Dimension
500mm x 300mm x100mm
Weight
≤3.5kg (battery included)
• Programmable, interference frequency and bandwidth could be customized
• Target direction finding and warning
• Passive detection and directional control
• Platform management
• Portable and easy to use
| | |
| --- | --- |
| • Jammer Host | × 1 |
| • Battery | × 1 |
| • User Manual | × 1 |