Portable Bomb Jamming Solution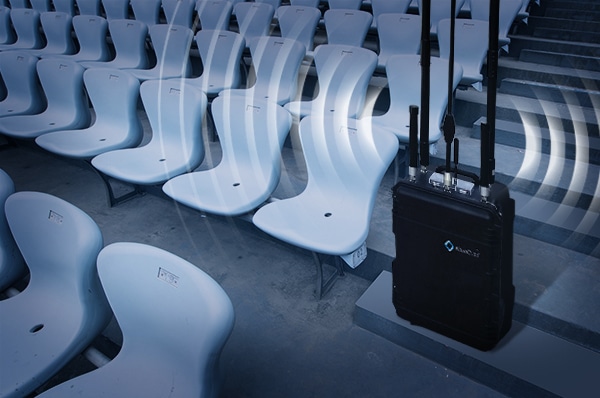 By adopting advanced digital scrambler jamming technology, We provide high-efficient Portable Bomb Jamming Solution. Our Portable Bomb Jammer is specifically designed to prevent the detonation of improvised explosive devices (IEDs), for protecting VIPs, military/security staffs and EOD teams.
Through digital coding method and FPGA, our jammer produces the relative bandwidth jamming signals aiming at various targets to deteriorate the signal to noise ratio (SNR) of communication system, in order to reach the goal of jamming.
With feature of various wireless communication modes within 20-6000MHz frequency bands, our Portable Bomb Jammer supports jamming respectively based on features of signal system, for achieving the most effective jamming effect.
Thanks to its high jamming performance, low output power, portable design, small volume and light weight, our Portable Bomb Jammer has been adopted in various application scenarios, which depends on high mobility to provide protection efficiently.
Portable Bomb Jamming Systems