Anti-Drone Jamming Solution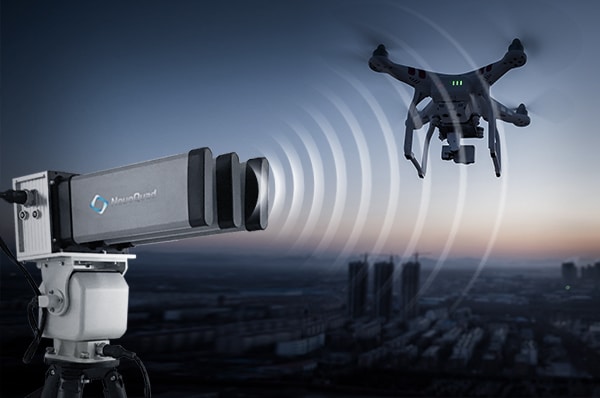 Nowadays, drones are becoming more affordable and available. Increasing number of illegal drones are hovering over critical airspace, which threatens the privacy and security of governments, militaries, significant bases and buildings.
Jammer for Drones
To response the threats from the illegal drones and ensure airspace safety, We provide effective Anti-Drone Jamming Solution. Our Anti-Drone Jammer is capable to force the target drone to land or return, by interfering the navigation signal of the drone and blocking the communication link between the drone and its remote-controller.
Radio Frequency Jammer for Drones
Our Anti-Drone Jammer could block radio frequencies used by drones and the frequency bands of GPS L1 system in case that drones fly in auto-pilot mode. Depending on the application, protection level and geographical location, it also could be adapted in terms of frequency band coverage and output power.
For cooperative deploy and collaborative operation, our Anti-Drone Jammer could be integrated with our Anti-Drone Radar, controlled by anti-drone command platform. Guided by the target information (e.g., speed, distance, direction and pitching) provided by the radar, the jammer will rapidly adjust the antennas to interfere with the invading drone.
Anti-Drone Jamming Systems