Handheld Anti-Drone Solution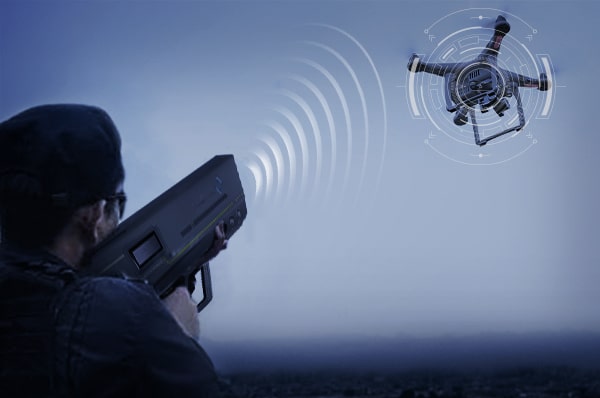 Handheld Anti Drone Jammer
Today, the world is increasingly harassed and threatened by more and more small-size consumer drones, and the effective anti-drone solution for countering illegal drones and protecting key areas is desiderated.
The traditional portable anti-drone jammer only relies on human visual searching for drones, which will cause large workload and easily miss the drone targets. To solve this technical problem, We have designed and developed the Handheld Anti-Drone System, integrating detection, countermeasure, display, control and power supply ALL IN ONE.
By virtue of its small size, light weight and good mobility, this all-in-one system is widely adopted in low-altitude protection tasks for important meeting, large event and daily patrol in key protection areas.
To facilitate more air protection tasks, functional design raises the possibility of flexible operations, such as, this system could be interconnected with anti-drone command platform via wireless network at multiple levels, and combined with other anti-drone devices for cooperative deploy and operation.
Handheld Anti-Drone Systems