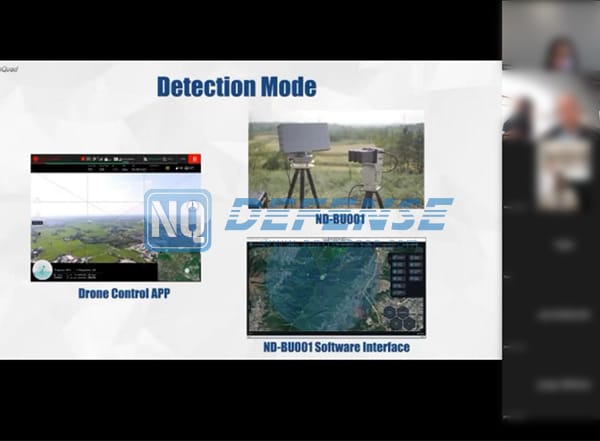 Invited by its strategic partner, NovoQuad team held a meeting to present Anti-Drone Solution to the local civil aviation authority in Central America. Throughout the meeting, NovoQuad team provided a detailed introduction of its anti-drone solutions, discussed about the application requirements with the officials, and answered their questions regarding product technical specifications and practical applications.
After cautiously evaluating the application requirements, and upon request, NovoQuad team comprehensively presented a customized solution of ND-BU001 Standard Anti-Drone System and ND-BD003 Handheld Anti-Drone System based on the application scenarios.
ND-BU001 provides long-rang detection, multiband interference, and camera tracking function. With 3D active phased-array radar technology and barrage jamming technology, the system could achieve precise detection and jamming. Besides, the system is equipped with a dual-lens camera that could track the drone targets within long range.
NovoQuad team also demonstrated ND-BD003 Handheld Anti-Drone System, an all-in-one portable anti-drone gun that highly integrates detection, countermeasure, display, control, and power supply. The live demonstration provided detailed operational guidance and product features of the system, including its detection and jamming functions, portable deployment design, and high compatibility.
The officials were satisfied with the product performance and NovoQuad team's expertise, and the project details and implementation plans were under discussion.