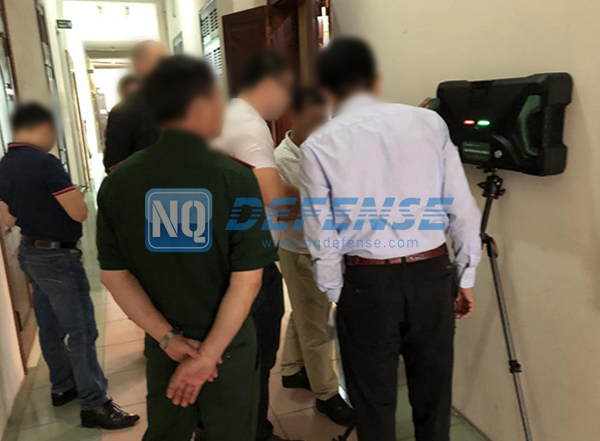 Invited by its valued customers and local partners, NovoQuad team demonstrated its 1D, 2D and 3D See Through Wall Radar System Series Products to the government agency from September 17 to 18, 2018, conducted real-world tests and provided detailed and intelligible product training courses.
The respective application strengths and technical characteristics of See Through Wall Radar Systems with one/two/three dimensional display were shown in several rounds of product tests, such as the portable and movable design of 1D radar, strong penetration capability of 2D radar (ND-SV003 See Through Wall Radar System), and clear 3D coordination display of 3D radar (ND-SV007 3D See Through Wall Radar System).
The officers of end user admired the advanced technology, powerful functions and user-friendly design of the products. Further orders were in process.