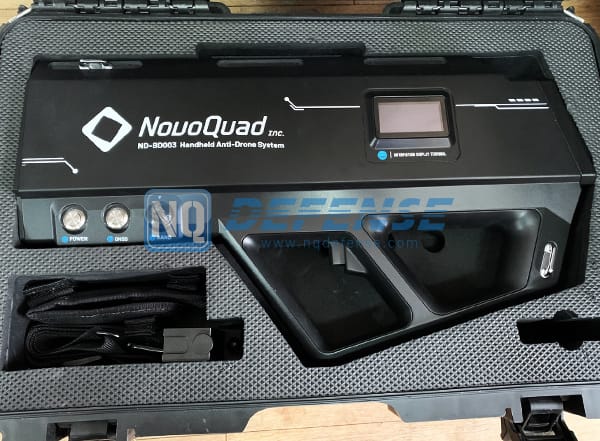 To support customers professionally, our team organized an online conference to provide a customer in Southeast Asia a detailed training course regarding the operation of ND-BD003 Handheld Anti-Drone System, also known as anti-drone gun or anti-drone jammer. Throughout the course of the conference, an in-depth explanation of system operation principles and matters needing attention during operation were offered.
Unlike traditional anti-drone jammers, ND-BD003, integrating built-in detector, combines detection, countermeasure, display, control and power supply all in one compact device. Thanks to its small size and good mobility, the system is a great choice for low-altitude protection tasks during important meetings, large events and daily patrol in fixed places.
The system can detect various mainstream drones in the market and precisely interfere with the detected drones within an extended range. It not only has robust detection and jamming functions, but also is safe for the operator and friendly to the environment.
In addition, in this online conference, our team concisely answered all questions regarding technical and operational issues raised by the customer. Impressed by the outstanding features of ND-BD003 anti-drone gun, further detailed project collaboration has been under discussion.