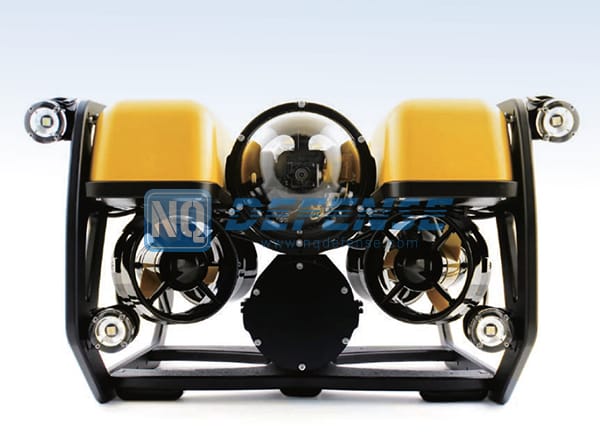 In recent years, there has been a significant increase in the demand for underwater devices capable of capturing images and exploring the depths of the sea. To address this growing need, our team have just launched ND-UR001 Remotely Operated Vehicle, a versatile and mobile underwater vehicle.
Our latest underwater vehicle is equipped with essential features, including high-quality 2 million 1080P digital HD network-wide angle camera, lighting, and various essential components to provide real-time video imagery and data to operators of the dry end. ND-UR001 is specially designed with modularity, which can be flexibly combined with underwater pan-tilt, obstacle avoidance sonar, image sonar, and robotic arm (both single and dual-function) based on specific requirements, thus facilitating a wide range of underwater tasks.
Furthermore, ND-UR001 is powered by lithium battery and employs six fully sealed, maintenance-free, oil-filled thrusters, resulting in significantly reduced maintenance costs. These powerful thrusters enable translation and rotation in any direction.
Remarkably lightweight at just 13kg, ND-UR001 is easy to deploy and retrieve, making it ideal for practical applications such as detecting smuggled items on the bottom of ships, searching for underwater ruins and near-water mines, and supporting underwater salvage operations. Additionally, this device serves as a valuable tool for research and educational purposes, aiding in the observation and teaching of underwater environments.
For more information about ND-UR001 Remotely Operated Vehicle, please feel free to contact us.