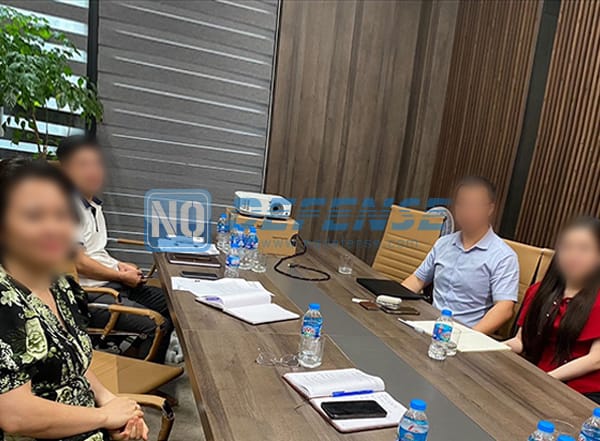 In early April 2023, our team visited and met with a local customer in Southeast Asia and introduced our cutting-edge Anti-Drone Systems. These systems, which have been specifically designed and developed to effectively detect and counter illegal drones, were presented in detail during the meeting.
The customer was impressed by the Anti-Drone Systems and expressed particular interest in ND-BD003 Handheld Anti-Drone System. The system's built-in detector surpasses traditional anti-drone jammers in terms of reliable detection and quick response, as traditional jammers often rely on human eyes and can easily miss their targets. This anti-drone gun also supports parameter settings and playbacks through its APP control platform, which in turn, facilitates deeper analysis.
The ND-BD003's highly integrated design, which incorporates detection, countermeasure, display, control, and power supply all in one, makes it an effective solution for independent security and defense missions. Furthermore, it can offer quick response when used in conjunction with other stationary anti-drone systems. The ND-BD003's impressive features and exceptional performance have led to further discussions about project collaboration between the two teams.