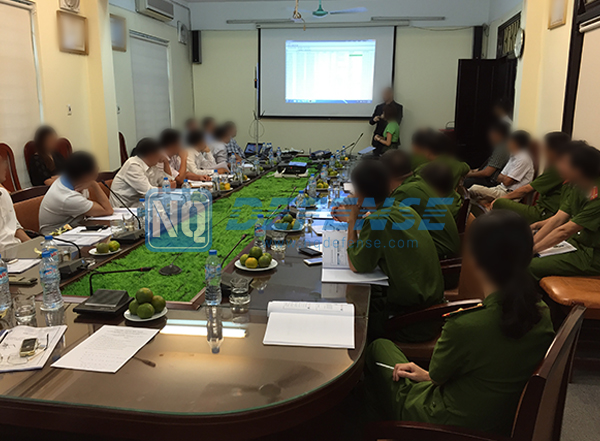 Many terrorists and suspects use Wi-Fi networks to communicate and transfer criminal information. In such situation, the police department in Southeast Asia needed a workable and effective solution to detect and intercept criminal information transferred via Wi-Fi networks and to monitor and locate terrorists and suspects who use the Wi-Fi signal.
The ND-IM005 Wi-Fi Interception System designed by NovoQuad team is widely used for police operations and searching of information leaks in the office premises, government agencies and other structures where access to Wi-Fi networks is possible. By invitation, NovoQuad team went to survey the local telecom and Wi-Fi environment and discuss with the officers of the police department regarding their needs and requirements. Based on sufficient tests and effective communication, the U.S. engineering experts of NovoQuad developed the updated Wi-Fi Interception System which was suitable for the local Wi-Fi environment.
Under the cooperation of the local partner, NovoQuad team held a demonstration of the updated Wi-Fi Interception System at the police department office on 06/11/2016. The on-site testing showed how the system worked and its advantages. Both the director and the technical staff of the police department satisfied with the function and performance of the system and admired the advanced technology.
After the demonstration, the police department placed an order for the updated Wi-Fi Interception System, which would support them in investigating, collecting evidences and tracking the crimes and assist them to monitor and locate terrorists and suspects efficiently.
Related Pictures