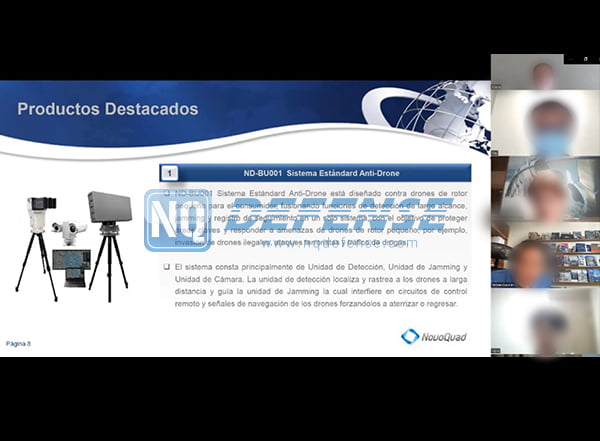 By invitation, NovoQuad team engaged in a detailed discussion on the deployment of Anti-Drone System for the department of corrections in South America with its customer.
After meeting with the end user and deliberately evaluating the application requirements, NovoQuad team comprehensively presented a customized solution of ND-BU001 Standard Anti-Drone System, including its features, functions, and parameters.
ND-BU001 has been designed in response to threats from small rotors drones in low-altitude areas. The system combines long range detection, jamming and record tracking functions all in one. Considering the specific technical requirements and application environment, NovoQuad team provided the customer with an optimized application solution that integrates an Omnidirectional Jammer and a GPS Spoofing Jammer for more comprehensive coverage. The Omnidirectional Jammer provides all-around control over key areas in close range. The GPS Spoofing Jammer could generate a fake GPS signal to misguide the target drone and lead it to a present location.
The proposed solution has been accepted by the customer, and further project details and specific deployment and implementation plan have been under discussion.