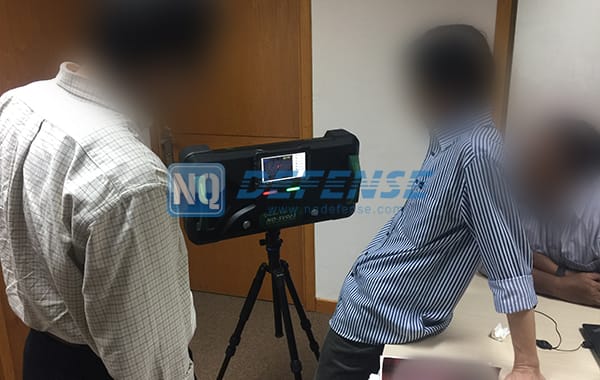 To build a long-term cooperation relationship with local distributor in Southeast Asia and provide supports in ongoing projects, NovoQuad team were invited to conduct product demonstrations and trainings for both technical and sales staffs of the distributor from November 21 to 23, 2016.
At the first demonstration, NovoQuad team and its main products and solutions were well introduced, and the functions and operation procedures of ND-SV003 See Through Wall Radar System were clearly and concretely demonstrated. Questions related to the product raised by the technical and sales staffs were fully answered in detail by the technical experts of NovoQuad. The distributor was quite interested in the system and purchased one unit for making demos to army.
At the second demonstration, ND-IM005 Standard Wi-Fi Interception System which is one of the most popular products of NovoQuad was demonstrated. The technical and sales staffs of the distributor together with the technical experts of NovoQuad had a lively discussion regarding the Active and Reactive functions of the system. Compared with other competing products, the system showed significant performance advantages. Speaking highly of the high performance of the system, the CEO and the technical director of the distributor believed that the system would have vast market prospects in Southeast Asia, and would promote the system to the local government.