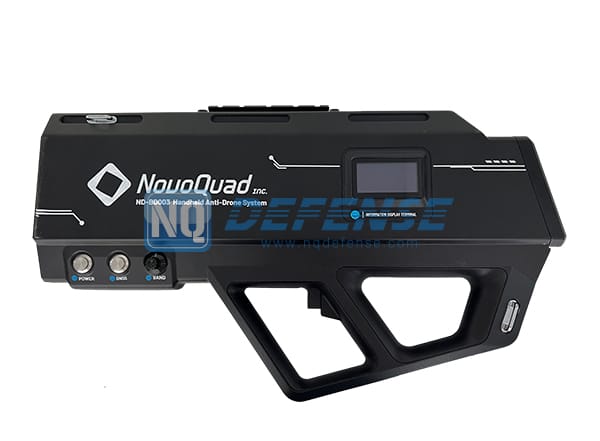 To facilitate project implementation for our valued customers, we have recently launched the innovative Handheld All-in-One C-UAS Program. Within this program, we are presenting our best-selling Handheld All-in-One Anti-Drone System at exceptionally favorable price, complete with comprehensive technical support and training courses.
The featured product in this program is the ND-BD003 Handheld Anti-Drone System, a specially designed handheld ALL-IN-ONE anti-drone system tailored to counter unauthorized drones. This C-UAS gun integrates a built-in detector with a portable anti-drone jammer, enabling efficient detection and jamming of drones. This system can be utilized independently or in conjunction with other anti-drone devices. Notably, it reserves user-defined frequency bands for various application scenarios.
By participating in this program, our partners can get access to numerous benefits. These benefits include the exclusive opportunity to obtain demonstration devices at super discounted prices, enabling customers to conduct compelling live demonstrations for end users at their convenience. Furthermore, our professional sales and technical teams will offer full assistance throughout the demo as well as the project. Participants will also receive complimentary training courses that equip them with the essential knowledge to proficiently operate and showcase the system to end users.
For more information about this program and how to join, please click the link below:
https://www.nqdefense.com/support/handheld-all-in-one-c-uas/