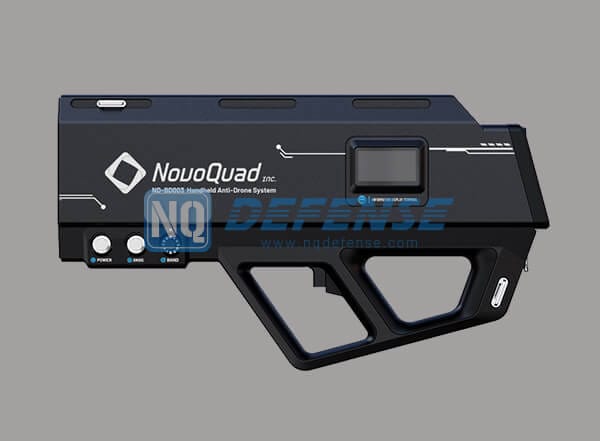 An urgent demand was raised by a customer from Latin America, seeking an efficient anti-drone solution used to defend against drone attacks and safeguard the security of local police in specified scenarios. Based on specific requirements and application environment, NovoQuad team proposed the portable anti-drone solution with the product of ND-BD003 Handheld Anti-Drone System.
With highly integrated design, ND-BD003 combines countermeasure, detection, display, control, and power supply all in one compact, portable, and light-weight device. Besides its mobile and flexible operation, this anti-drone gun also supports APP control platform for convenient parameter setting and real-time recording and playback functions. The reserved user-defined jamming frequency bands are suitable for applications with various requirements and scenarios.
Through the live demonstration, the customer was able to witness the powerful feature of its integrated detector, which is the biggest difference between ND-BD003 and ordinary / traditional anti-drone jammers. The built-in detector eliminates both the pre-assembly process with external detector and the huge workload of human eye searching, significantly improving the detection accuracy and efficiency.
The customer was satisfied with the performance and the automatic detection capability of ND-BD003, the detailed project cooperation and customized solution plan have been under discussion.