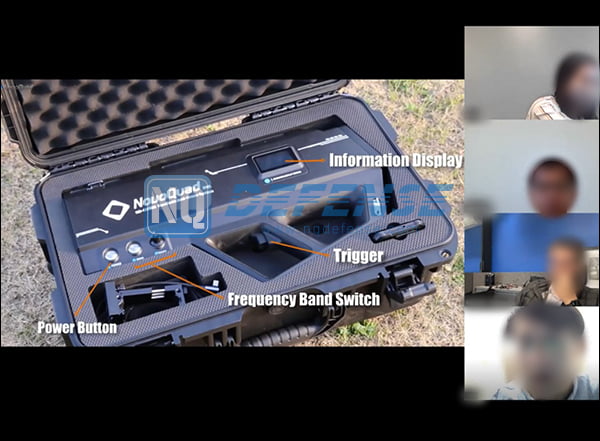 Upon request, NovoQuad team conducted a meeting with its valued customer in South America, who sought for high-end anti-drone jammers for local penitentiary system. NovoQuad team provided a corresponding solution and conducted a demo to highlight the features and functions of its ND-BD003 Handheld Anti-Drone System.
Compared with traditional anti-drone jammers in the market, ND-BD003 adopts all-in-one design, which integrates jammer and detector together and could conduct radio detection for at least 1km automatically. This innovative feature helps to eliminate operator's workload and improve countermeasure accuracy. Another prominent feature is that this system is capable of interfering with both the communication and the GPS navigation signals of invading drones. In additional, this system could be customized with user-defined jamming frequency bands for application preference, and is equipped with APP control platform that can display real-time information of invading drones with functions of playback and video recording.
ND-BD003 Handheld Anti-Drone System has admirable functional performance and simple operation. The system enhances mobility and is essential for the protection of critical areas and events as well as for daily patrol. NovoQuad team maintained a high level of customer experience and support, providing the customer with a clear understanding of product performance.