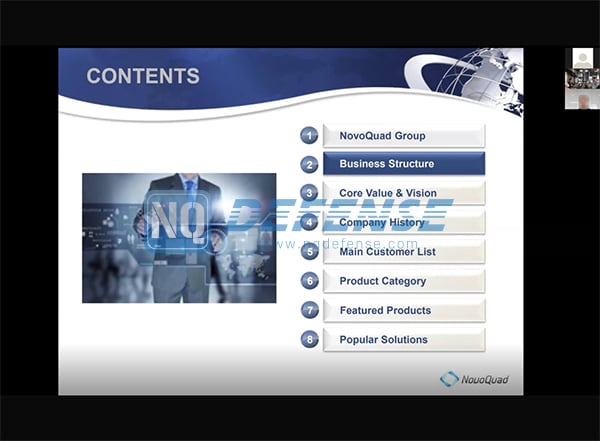 NovoQuad takes every new customer quite seriously. To start cooperation smoothly, NovoQuad team usually provide a Detailed Introduction on Products, Solutions and Cooperation Mode to new customer, with a brief company introduction and project achievement summary.
Based on customer needs, specific products and solutions will be further demonstrated in detail. Additionally, aiming at special customer requirements, application analysis and customized solution will be provided.
NovoQuad team have conducted Online Product Introduction for a new customer in Southeast Asia. After full understanding of customer demands and project details, suitable products and solutions have been provided with sufficient technical information. The sincere discussions have laid a solid foundation for further project cooperation and business relationship establishment.