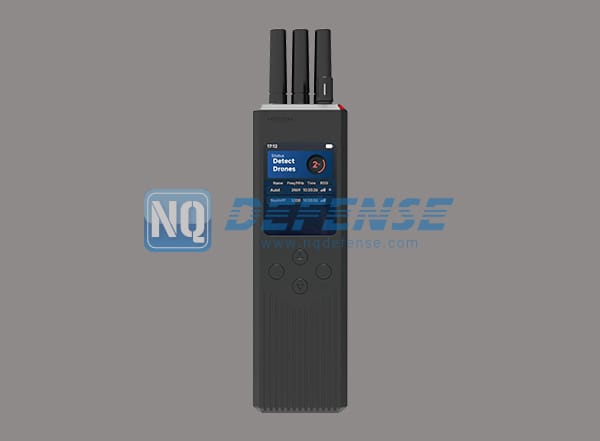 In response to the increasing demand for portable drone detection devices, we have designed and developed the new handheld anti-drone detector, ND-BR019 Handheld Anti-Drone RF Detector. This compact and portable device is specifically designed to address the critical needs of 360-degree drone detection, identification, and direction finding.
ND-BR019 offers two distinct detection modes: Omni-directional Mode and Directional Mode. The Omni-directional Mode ensures detection coverage in a 360-degree radius, providing comprehensive monitoring capabilities. On the other hand, the Directional Mode allows focused detection in a specific direction, enabling security personnel to concentrate on potential threats.
In addition, this newly launched handheld RF detector also offers long-range detection capabilities and boasts a low false alarm rate. By employing spectrum sensing and artificial intelligence technologies, it can identify drone flight control and image transmission signals. Adding to its advantages, the handheld design of ND-BR019 makes it an ideal choice for security operations at major events, industrial parks, border and coastal defense, and enables various collaboration with other anti-drone platforms, enhancing overall security measures.