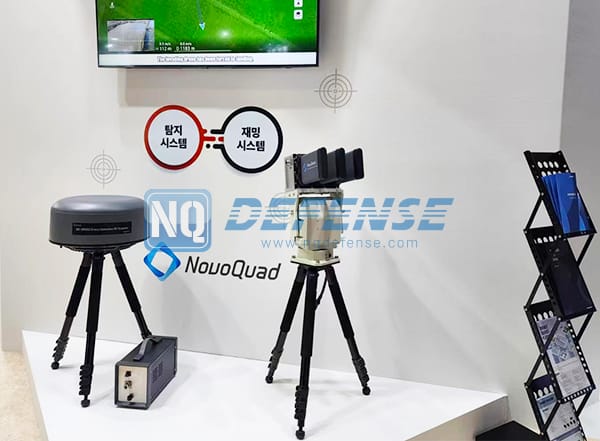 Drone Show 2023 Korea was held in Busan, Korea, from February 23 to February 25, 2023. The show is an annual event that brings together professionals and experts in the drone industry to showcase the latest advancements in drone-related technology.
During the exhibition, ND-BU003 Basic Anti-Drone System, one of our popular products, was showcased and demonstrated through a demo video, emphasizing its features and performance. The system drew the attention of numerous visitors who showed great interest and approached to inquire further about it.
ND-BU003 is a basic anti-drone system that has been designed to deliver exceptional performance against consumer-grade small rotor drones, combining long-range detection, jamming and tracking functions into one system. It is equipped with a RF Detector, which could search and detect drone target activities in all-directions and under all-weather, providing reliable measurements of drone distance and direction. With its brief production cycle, ND-BU003 can be produced in high quantities with excellent quality.
Having witnessed the potent capabilities of ND-BU003 through the demo video, the visitors were highly impressed by its efficient performance and showed a keen interest in learning more about its features.