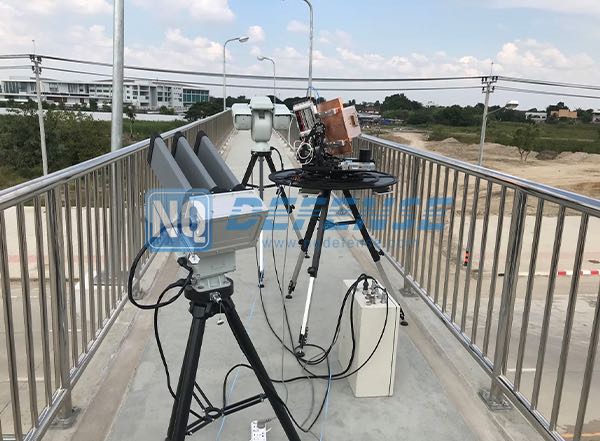 To fight rampant crime powerfully and improve military defense force efficiently, the government agencies in Southeast Asia are focusing on purchasing and adopting high-tech defense equipment.
Based on advanced technology research and development capabilities, ND-BU001 Standard Anti-Drone System for protecting low altitude area from invading drones, ND-SV003 See Through Wall Radar System for providing overall movement information of targets behind walls or solid objects and ND-IM005 Standard Wi-Fi Interception System for monitoring, decrypting and intercepting wireless data have been upgraded with strong functions.
By invitation, NovoQuad team were invited to make demonstrations of these upgraded products at the bases in Southeast Asia from February 20 to 23, 2017. The officers highly praised the high performance and powerful functions of these systems, and related potential order was under discussion and process.
Further, NovoQuad team also discussed with the local police department and a large state-owned enterprise regarding further demonstrations of these two products and related cooperation programs.