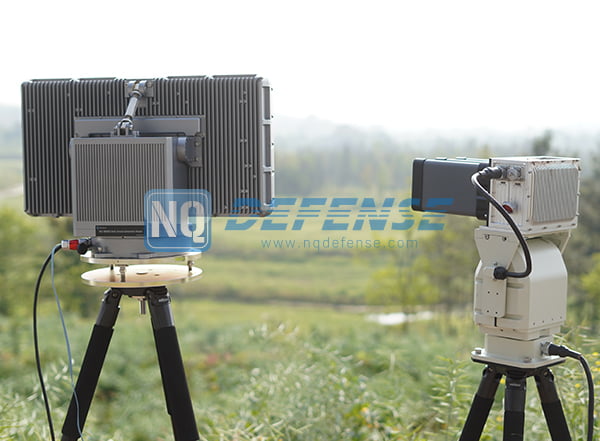 At the end of April 2022, NovoQuad team have successfully delivered several sets of ND-BU001 Standard Anti-Drone Systems to one of its valued customers in Southeast Asia.
NovoQuad team have maintained efficient communications with the customer since the project started. Based on the project's deployment scheme and special requirements, NovoQuad team have designed the customized anti-drone solution with its product ND-BU001 for the customer. As a standard version of NovoQuad's anti-drone system series, ND-BU001 provides long-distance detection and could achieve simultaneous detection of more than 200 drone targets. Besides, the camera system of ND-BU001 has been updated recently, which is equipped with visible camera and laser illuminator and could track the drone targets within long range and achieve endless 360-degree tracking without dead angle.
Currently, NovoQuad team are working on updating and optimizing the ND-BU001 software, based on the customer's special demands. The software will be more user-friendly and more comprehensive and convenient to control and monitor each device. NovoQuad team always put its customers the first, to achieve the customers' goals and fulfill their needs.