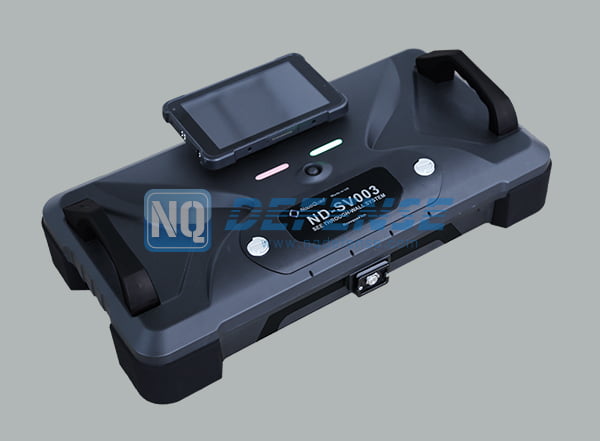 The emerging strategic cooperation between NovoQuad and a preeminent company in Latin America is significant for NovoQuad's market expansion across this region. Product competitiveness, market adaptability and project potential are the basis for mutual cooperation and drive joint development.
A vital point of in-depth discussion is to sufficiently understand the customer insights, to fully satisfy the customer needs. Considering this important factor, and to explore and create business opportunities, both parties found it would be beneficial to start this cooperation and penetrate the market with two lines of products: Anti-Drone System and See Through Wall Radar System.
ND-SV003 See Through Wall Radar System, with outstanding features of long detection range, strong penetrability and high resolution, is designed for locating live people behind walls, for searching and rescue.
ND-BD003 Handheld Anti-Drone System is ideal for protecting low-altitude areas against invading drones/UAVs. This portable anti-drone jamming gun with integrated detector has flexible and maneuverable operation and quick response capability.
NovoQuad values joint efforts in local market expanding and flourishing with its valued partners, by giving priority to creating value for its customers. NovoQuad team demonstrates high level of commitment and capacity, through its progressive radar technology, advanced solutions and professional technical supports. The parties have aimed to provide suitable products and supports to local market based on mutual understanding of their complementary strategic perspectives.