ND-IM006 High-End Wi-Fi Interception System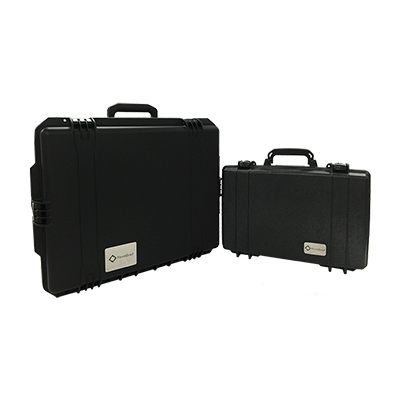 ND-IM006 High-End Wi-Fi Interception System is the high-end version adopting the most advanced technologies with more powerful performance in intercepting and monitoring network data.
The system consists of 4 main modules:
Cracking Module (Penetrator)
Interception Module (Interceptor)
Localization Module (Air Check)
Long-term Mobile Operation Carrier
The system has demonstrated powerful functions of intercepting/RF jamming on Wireless Traffic over the Air, intercepting on Wired Traffic in the LAN and as SSL proxy for interception on HTTPS Traffic at both LAN and WLAN.
Functions
Simultaneous monitoring of Wi-Fi networks
Up to 4
Frequency band
2.4GHz, 5GHz
Wi-Fi protocol
802.11a/b/g/n
Wi-Fi security protocols
WEP, WPA-Personal, WPA2-Personal and WPA2-PSK
Jamming of Wi-Fi network
Yes
Interception of HTTPS/SSL sessions
Yes (MITM)
Coverage
Indoor
Up to 50m
Outdoor
Up to 100m and more
Extension op.
Long-term mobile operation carrier
Up to 6 hours (depending on circumstances)
Internet Content Reconstruction
Email
IMAP, POP3, SMTP
Webmail
Yahoo Mail, Gmail, Windows Live Hotmail, etc
IM or Chat
Facebook Messager (Web), Yahoo Messenger, Gtalk, Yahoo Web Chat, Skype Voice Call Duration Log, etc.
HTTP
Web Link and Content, Reconstruct, Files Upload and Download, Video Streaming (Youtube,etc.)
HTTPS/SSL Interception
HTTPS Decoding and Reconstruction with username and password available (with self-signed certificate or Sub-CA Certificate available by other party)
File Transfer
FTP Upload/Download, P2P File Sharing (BitTorrent, etc)
VoIP
VoIP (SIP with G.711, G.723, G.729 and iLBG Codecs) can be customized and included; this module is optional
Telnet
Support with Play Back
Social Media
Facebook, Twitter, Google+, Linkedin, etc.
Cloud Service
CDR of Dropbox, Evernote, etc.
Geo-location Service
Google location service, GIS data from Facebook
Video
Youtube, etc.
Wi-Fi & Lawful Interception System
• Scanning for Wi-Fi stations and access points
• Capturing 802.11a, 802.11b, 802.11g and 802.11n WLAN traffic
• WEP or WPA/WPA2 keys specification to decrypt encrypted datas
• Display of detailed per-node and per-channel statistics
• Display of detailed IP connections statistics: IP addresses, ports, sessions, etc.
• Reconstruction of TCP sessions
| | |
| --- | --- |
| • Wi-Fi Interceptor |  x 1 |
| • Wi-Fi Cracking |  x 1 |
| • Wireless Adaptors |  x 1 |
| • Frontend Surveillance AP |  x 1 |
| • Power Adaptor |  x 1 |
| • Set of Cables |  x 1 |
| • Transportation Case |  x 1 |
| • User Manual |  x 1 |